5 Neck Creams That Are Worth Investing In
5 Neck Creams That Are Worth Investing In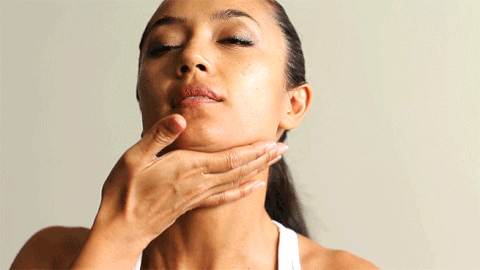 Is there anything more luxurious than having a cream that is to be used specifically on your neck? I don't think so! The skin below your chin is quite thin and delicate, thus making it prone to wrinkles, sagging and damage from the sun. If you would like to protect this area, here are 5 creams that will do the job!
1. Estée Lauder Resilience Multi-Effect Tri-Peptide Face and Neck Creme SPF 15
This day cream is a real multi-tasker. Packed with a boatload of antioxidants, this rich formula hydrates the skin and shields it from the harmful UV rays, whilst boosting collagen production. Regular use promises softer, smoother and brighter skin.
2. Clarins Extra-Firming Neck and Décolleté
Infused with extracts from sunflowers, kangaroo flowers and metacarpus, this plant-based formula is great at firming up the skin and dealing with dark spots. The lightweight cream absorbs into the skin easily and instantly makes it look supple and lifted.
3. L'Oreal Paris Revitalift Anti-Wrinkle + Firming Moisturizer
This cream is probably the most affordable of the bunch, but it's a true workhorse! Formulated with pro-retinol, which is a stabilised derivative of retinol, this moisturizer helps reduce the appearance of fine lines and prevents premature signs of ageing from cropping up. Also, it also contains Centella Asiatica, an ingredient that is known to strengthen the skin's natural moisture barrier.
4. Tarte M
aracuja Neck Treatment
This sumptuous treatment is made for dry skin. The nourishing formula is chockfull of a maracuja, which is a fruit that is rich in vitamin C and fatty acids. It also contains a blend of algae extracts and sodium hyaluronate, both of which work to keep the skin hydrated and fresh.
5. Elizabeth Arden Presage Anti-Aging Neck and Décolleté Firm & Repair Cream
From vitamin E derivates to retinyl linoleate to hyaluronic acid and shea butter, this intensive cream has it all. Slather it on daily to get tone, tighten and moisturise your skin. You can even use it whilst massaging your skin in firm upward motions to maximise the benefits of the formula.
If you're interested in more content and safe conversations about beauty, then download and join Girl Tribe by MissMalini today!