6 Deep Conditioning Hair Masks To Help Keep The Frizz At Bay
6 Deep Conditioning Hair Masks To Help Keep The Frizz At Bay
Humidity can spell disaster for any kind of mane—be it naturally straight, wavy or curly. If you live in a city like Mumbai where the moisture levels are high, chances are your hair is going to look a little haywire. We complain about rough and frizzy hair all the time… But what is 'frizz' really?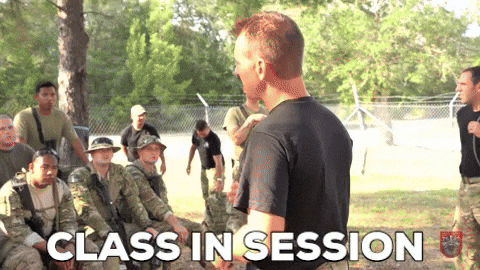 We all know that our hair is made up of a protein called keratin. But did you know that the outer layer of the hair attracts in the moisture from the air around us, thus causing the hair to expand—leading to frizz. When our hair is dry, damaged and lacks the natural moisture levels the cuticles swells and opens up causing the hair to take in the humid air from around it.
Now that you know how frizz is caused, we can all acknowledge that there's no escaping it. Unless you chemically treat your hair which I wouldn't recommend. Moving on… these are 6 hair masks I've tried over the years and can vouch for when it comes to taming the frizz—while it may not eliminate it completely.
1. L'Oréal Professionnel, Liss Unlimited Hair Masque
The Liss Unlimited is one range I truly love from L'Oréal. It's lightweight in texture and is great to tame frizz. It also leaves your hair with a hint of shine. The Omega-6 and Omega-3 give the hair cuticles much-need protection against humidity. One thing that's great about this mask is that it coats the hair without weighing it down.
2. Briogeo, Don't Despair, Repair! Deep Conditioning Mask
Going by the name of the product itself, this mask helps restore and repair the dry, brittle and frizzy hair. One of my favourite clean beauty brands, this mask is lightweight yet highly effective. With a formulated mixture of rosehip, argan oil, algae extracts and other such vitamins, it adds the right amount of vibrancy to over-processed hair. And as one knows, overly processed (in terms of colour, heat and styling) can not only damage one's texture but can add to the frizz.
3. MoroccanOil, Smoothing Mask
I've been a MoroccanOil girl for the longest time. One of my favourites (after the Treatment Oil) is their highly concentrated hair masks. This Smoothing mask has a rich buttery consistency that tames thick, coarse hair. It includes argan butter, argan oil and coconut-derived fatty acids to deeply hydrate and intensely nourish each strand leaving it soft and manageable.
4. Wella SP, Smoothen Mask For Unruly Hair
This intense treatment mask is great for someone with rebellious, thick hair. Because this mask contains nutrients like avocado oil, it helps combat humidity without stripping the natural moisture from the stands. From the frizz to the unruly curls, just a little of this product can go a long way.
5. Schwarzkopf Professional, Bonacure Q10+ Time Restore Treatment
While this mask is more on the strengthening and repair side than the anti-frizz, it still is a great one to invest in if you have damaged strands. Whether highly coloured, bleached or fried, this mask is rich and creamy, allowing the nutrients to penetrate the hair shaft and stimulate the hair's natural keratin. Like I mentioned above, the number one source of frizz is dry and damaged hair.
6. Kérastase, Discipline Maskeratine Smooth-in-Motion Masque
The first time I incorporate the mini-size of this mask, I fell in love. It's such a great lightweight but super hydrating mask that leaves your hair feeling like it's out of a hair spa. providing fluidity, movement and softness for frizzy hair.
If you're interested in more content and safe conversations about hair and beauty, then download and join Girl Tribe by MissMalini today!